Hungary has the worst public sector corruption record in the European Union (EU), according to Transparency International's latest report. The country scored between 42 and 46 out of 100 in the anti-corruption NGO's 2022 Corruption Perceptions Index, with Bulgaria and Romania similarly ranked. Meanwhile, the EU's Scandinavian countries have been ranked the highest, with Denmark coming in first place with a score of 90, followed by Finland (87) and Sweden (83).
Denmark and Finland also topped the world rankings, tied with New Zealand (87), due to their strong democratic institutions and commitment to human rights. On the other end of the scale, Syria, South Sudan (13), and Somalia (12), all affected by prolonged conflicts, ranked the lowest.
Also Read: Dani Leigh Net Worth: She Is Killing The Music Game One Hit At A Time
In comparison to other Eastern European countries, Russia's score of 28 was one of the lowest, and its invasion of Ukraine last February was cited as a "stark reminder of the threat that corruption and the absence of government accountability pose for global peace and security". Ukraine's score was slightly higher at 33, but the report highlighted that corruption remains a problem in the country, as seen by the recent scandal that led to the resignation of its deputy defense minister.
The report also showed that the scores for Luxembourg, the UK, and Austria have declined since 2017, while Ireland was the only EU country that improved its score. Moldova, which became an EU candidate country last June, also saw an improvement. The UK and Qatar recorded historic lows in this year's edition of the index, although the report did not draw a direct connection between Qatar's ranking and the Qatargate corruption scandal in Brussels.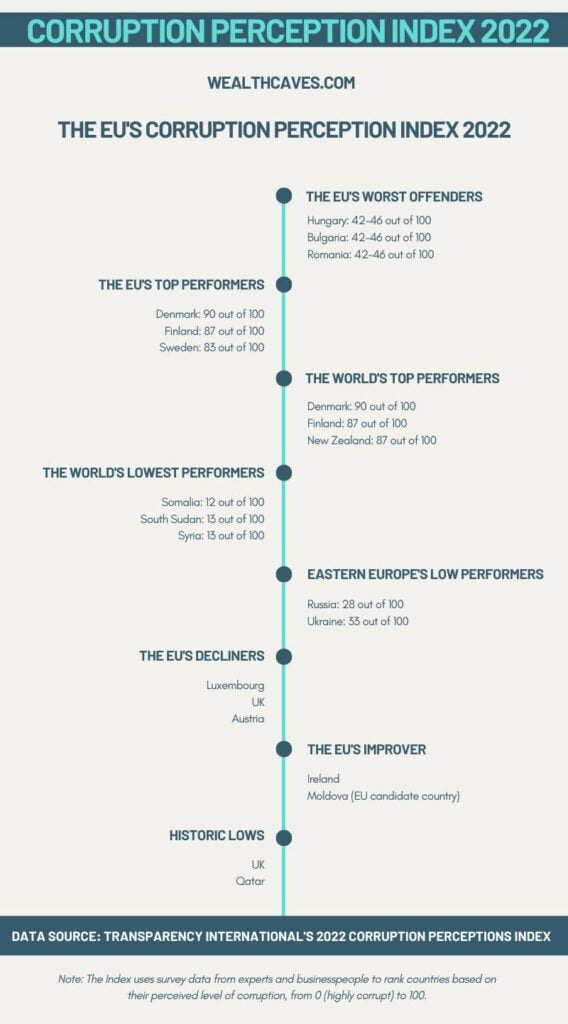 The Corruption Perceptions Index uses survey data based on interviews with experts and businesspeople from various sources, including the World Bank and World Economic Forum, to rank 180 countries worldwide according to their perceived level of corruption, on a scale from 0 (highly corrupt) to 100. The definition of corruption used in the report focuses on specific acts by public officials, such as bribery and the diversion of public funds, as well as the government's ability to curb corruption in the public sector.
Also Read: How to Shame Someone Who Owes You Money